Living More Consciously with Makenzie of the Good Loop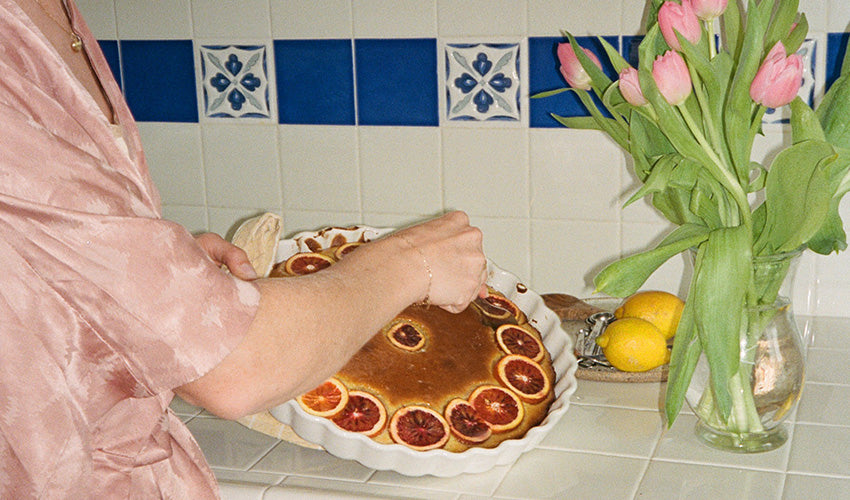 Meet Makenzie, a.k.a. @_makenziegrace, the founder of The Good Loop - an eco-minded clothing swap that promotes sustainability. Learn more about these community events, what led her to start them, and her tips for living more sustainably. 
What led you to start The Good Loop?
I've been thrifting and sharing clothes with family and friends for as long as I can remember. It wasn't until I was working on my senior thesis in college that I started learning about child labor laws and the dangers fast fashion can have on factory workers and the environment. I dedicated the rest of my education and early career to learning about the different facets of sustainability. In 2019, I decided I wanted to take a more hands-on approach to this issue, and The Good Loop was born.
When buying new items and supporting brands, what do you look for in terms of their ethos?
I start with where and how their clothes are made. It's important to me that brands work with ethically run factories, and ensure the workers are being paid fair wages in a safe environment. Second, I think it's important to look at the materials! I prefer materials that are natural and biodegradable like linen and cotton.
What are some other sustainable initiatives/ organizations you like to support?
Through our work with The Good Loop, we support a few different houseless community centers in San Diego. After each event, all our remaining items are donated to these shelters to support the community around us and an attempt to create inclusivity and reciprocity. Supporting our underserved community is very important to me because I believe we aren't all given a fair shot at life and supporting one another can create beautiful positive change.
What are 3 tips for someone looking to live more consciously?
Start having conversations around what this means to you with your friends

Surround yourself with people who care about this mission too

Make small changes that are within your means. The idea of zero waste or living completely sustainably is so intimidating and oftentimes inaccessible, so I think striving for less waste or taking baby steps is more manageable in the long run. 
What are some resources you recommend for learning more about sustainable living?
I love documentaries and I think there are some wonderful ones out there about different facets of sustainability. A couple I love are The True Cost and Kiss the Ground.
---