WE'RE IDLE.
And we want you to feel differently about downtime.
Inspired by the meaningful leisure movement coined by the Italians as Il Dolce Far Niente, we're on a mission to create low maintenance loungewear for your most important hours - those spent on yourself.
Sustainably sourced and low impact, each piece has everything you love about luxury sleepwear, but completely washable so you can wash less and lounge longer. 
Look good, do good
Alongside sustainably-sourced fabrics, we're reducing waste by turning leftover fabric into scrunchies, too. A long-standing relationship with our family-owned manufacturer guarantees a safe, ethical workplace and fair wages.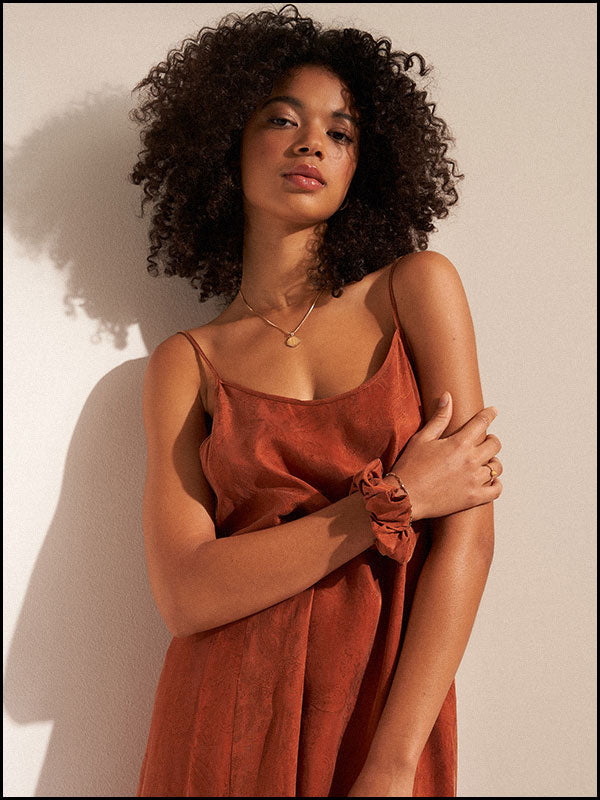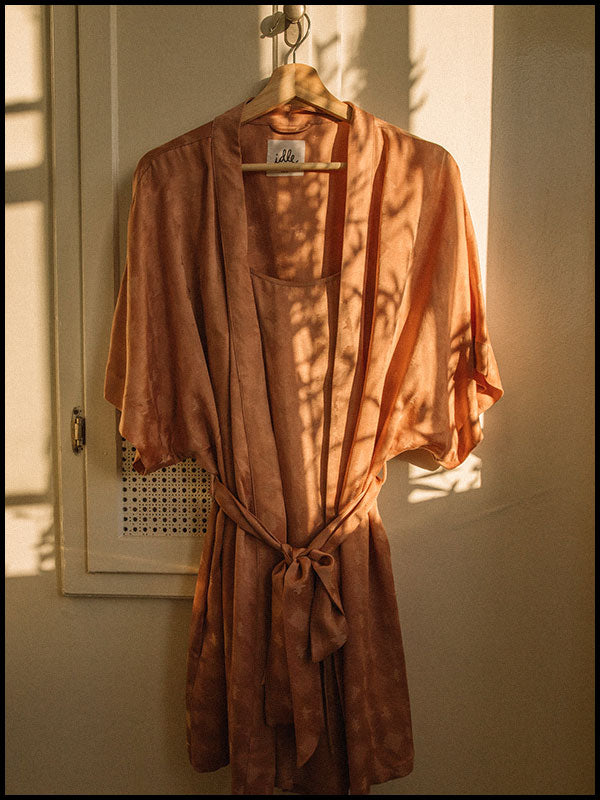 For every body
With sizing up to 3X and a fit guide you don't need a degree to decode, we believe all bodies deserve to feel confident, cozy, and blissfully idle.
Wash less, lounge longer
More durable than silk with the same cool-to-the-touch feel, our fabrics are washable, wrinkle-proof, and with no animal byproducts, completely cruelty free.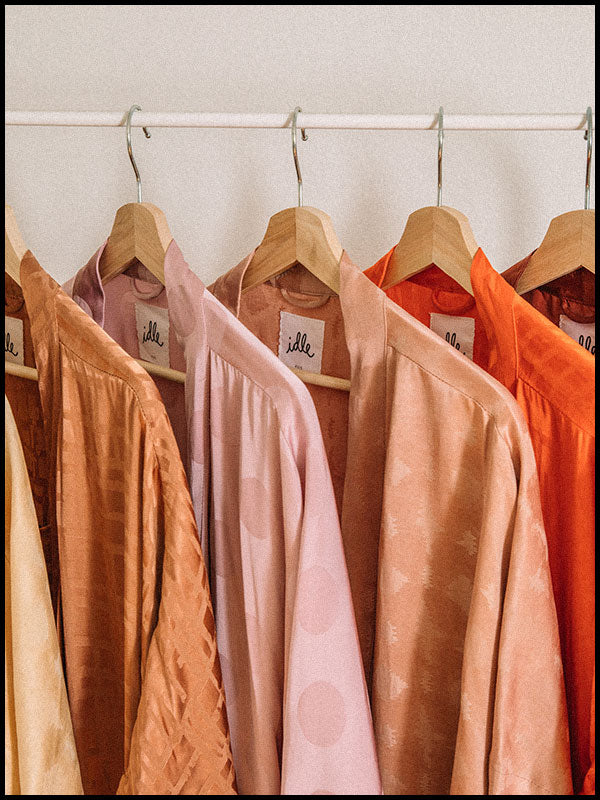 We've joined a global network of businesses in pledging to contribute at least one percent of our annual revenue to environmental causes.