How to Care for Your Idle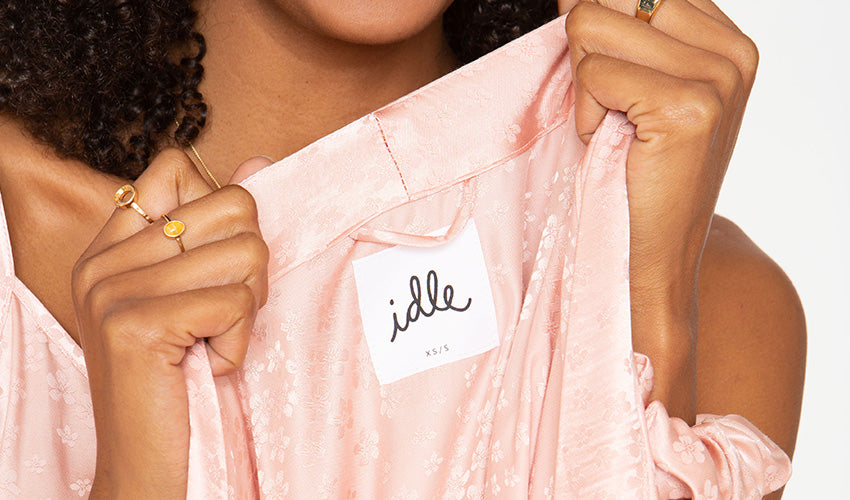 Idle Sleepwear is all about low-maintenance luxury, which is why so much thought went into every material we use - so you can lounge longer, wash less, and never have to worry about running to the dry cleaners. 
As low-maintenance as our pieces are, you should still be mindful about their care to prolong the life of your loungewear. Since our signature fabrics are hypoallergenic, anti-static, stretch-resistant, and thermo-regulating, you won't need to wash your Idle pieces as often as you might think.  
Follow these simple care tips to ensure you can keep these pieces in your closet (and out of a landfill) for years to come:
Need to iron out some wrinkles?
Multi-task and hang your robe or slip in the bathroom while you shower and let the steam straighten them out.
For a quick refresh,
simply toss the already dry item in the dryer for a few minutes on a low heat fluff cycle to soften it up. 
Or just throw it on and wear it around the house, it should soften and unwrinkle all on its own. The more you wear it, the softer it'll get.
When you're ready to wash,
machine wash on cold with like colors, then lay flat over a clean towel or hang with the loop at the neck to dry.
Easy, right? Now it's time to add more low-maintenance luxury to your life. Shop all our newest styles, full of soft colors and spring-ready prints. 
---