Finding Beauty in Boredom with Jasmine Black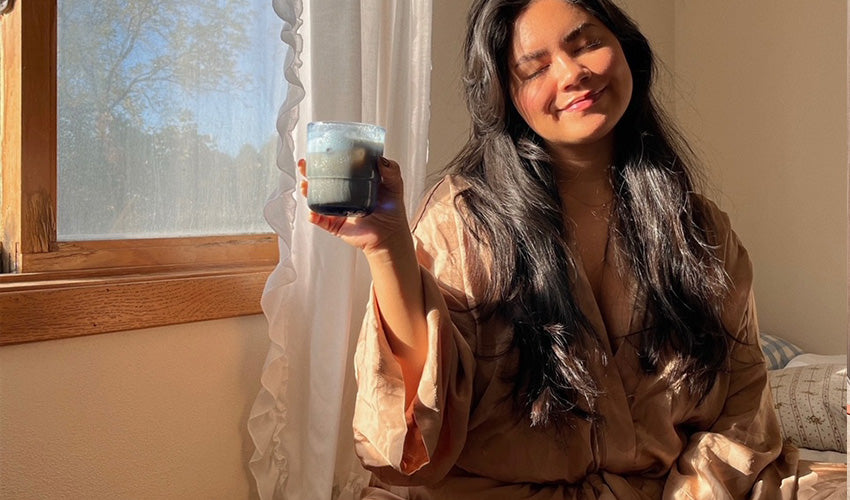 Jasmine Black, a.k.a.
@dietmtndewy
, is a licensed esthetician and owner of
@minebeauty
and
@esthibestihotline
who's in the habit of keeping her clients idle, doing something for themselves to feel refreshed and recharged. But how does she unwind when she's not helping others? Some nightly gua sha, a Reese Witherspoon book club pick, and staying mindfully present. 
What are some ways you stay Idle?
I love doing gua sha before bedtime. It's a small ritual at this point but the results are significant. 
What does being Idle mean to you? 
For me, being Idle means being in the moment and not taking the small things for granted. It's cliché but it really helps you appreciate life.
Listening to:
Star-Crossed by Kasey Musgraves 
Reading:
Anything in the Reese Witherspoon Bookclub. Fiction is my favorite. 
Cooking:
I've been trying to make more food at home and have found it very fulfilling and satisfying! It makes me happy seeing my boyfriend clear a full plate of food I've made. 
Name three things you need to relax? 
When I'm in full relaxation mode I need clean sheets, my dogs, and if I'm being honest, some form of munchies. 
---