Listening to Your Body with Alexa Vitug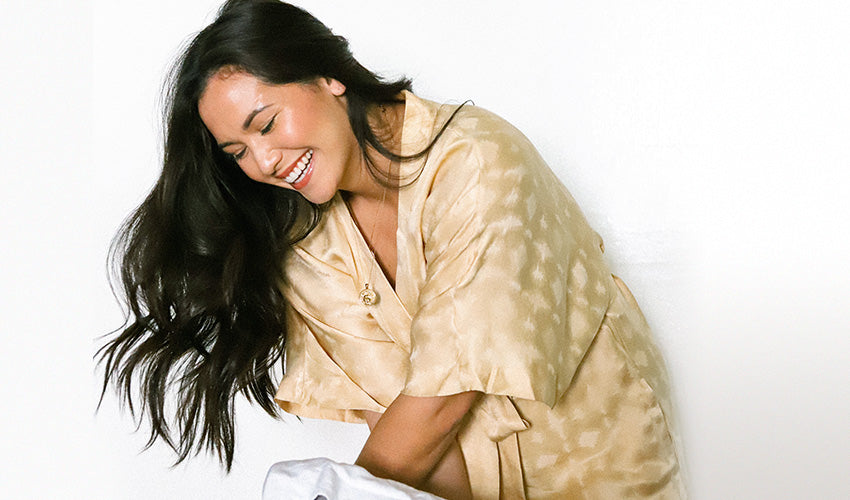 Alexa Vitug, a.k.a. @alexaraevitug, is a stylist, model, and photographer living in Los Angeles. She's a girl on the go who'd rather order in than cook for herself - and we're here for it. When she's not going from shoot to shoot, she gives her body what it needs; a pint of ice cream, creative energy, or just plain rest. 
What are some ways you stay Idle?
I love taking time each night to wind down by showering, doing a facial routine, and sifting through vintage books or Pinterest for inspiration!
What does being Idle mean to you? 
Being Idle to me means to listen to what my body is asking of me. Whether that's slowing down, eating a pint of ice cream or to be surrounded by some creative energy. It's giving my mind and body a moment to be more present by listening to what I actually need and want. 
Currently I'm:
Listening to: I love Norah Jones - she is beauty and grace.
Reading: A 1958 vintage book, "Private World Of Pablo Picasso," it's incredibly inspiring to take a look inside his world. Such intimate, beautiful images too! 
Cooking?  Can I be honest!? Not much, I love ordering in from my favorite ramen spot! Delicious. No shame, I'm a girl on the go! We love Postmates.
Three things you need around to relax?
I love my Vitruvi oil diffuser to set a fresh mood, Norah Jones, and a massive glass of water. Gotta stay hydrated - so important.
---