All About Idle: What is Tencel™?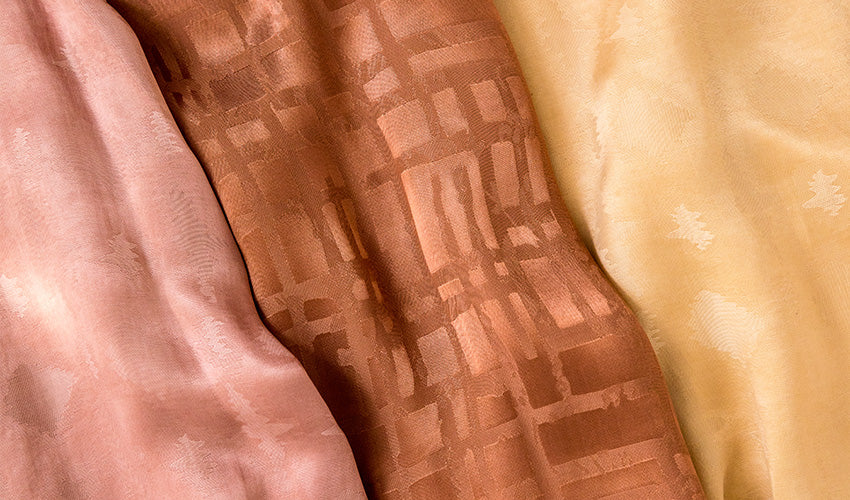 You might know that our made-for-lounging styles are created with plant-based fabrics that make them super soft, cool to the touch, and earth-friendly. But what exactly are they made of? We're breaking down one of our favorite fabrics, Tencel - exactly what it is, what we love about it, and why it's such a super-fabric. 
First, what is Tencel
™
?
A type of rayon, Tencel™ is made by dissolving sustainably sourced wood pulp and using a special drying process called spinning. Before drying, the wood chips are mixed with a solvent to produce a wet mixture that's pushed through small holes to form threads. They're then chemically treated and the lengths of the fibers are spun into yarn and woven into cloth. 
And what makes it eco-friendly?
Producing Tencel™ uses substantially less energy and water than conventional cotton and, when it's not mixed with other synthetic fabrics, it's biodegradable. Tencel™ also requires a lot less dye than cotton and is made in pure white, so no bleaching is necessary. Less chemicals mean a happier earth and happier skin. 
Aside from its sustainable attributes, we love how incredibly versatile Tencel™ is. Plus, it's super light, airy, and breathable making it less susceptible to bacteria growth - which means more wear and less laundry. And since our mission is to bring you back to being idle, to find joy in your downtime, we're not about to give you more chores to do. 
Bottom line: Tencel™ is top notch when it comes to cruelty-free luxury, sustainability, and comfort. But don't take our word for it - try any of our Robes, Night Shirts, or Slips to feel for yourself.
---